PROFESSIONAL DEVELOPMENT & NETWORKING
MAKING CONNECTIONS IN WYOMING
Afterschool programs keep kids safe, inspire them to learn, and give working parents peace of mind. They help children learn, grow, and reach their full potential, offering new learning opportunities that help students do better in school and in life. Children in afterschool programs attend school more often, get better grades, and are more likely to graduate. Afterschool providers connect to young people across the state of Wyoming. To encourage professional development and networking, the Alliance offers opportunities to convene and to learn from each other. Watch this space for upcoming events.
DESIGN TO GROW
CULTIVATING COMMUNITIES OF BELONGING IN SUMMER LEARNING WAS HELD APRIL 30-MAY 1, 2021.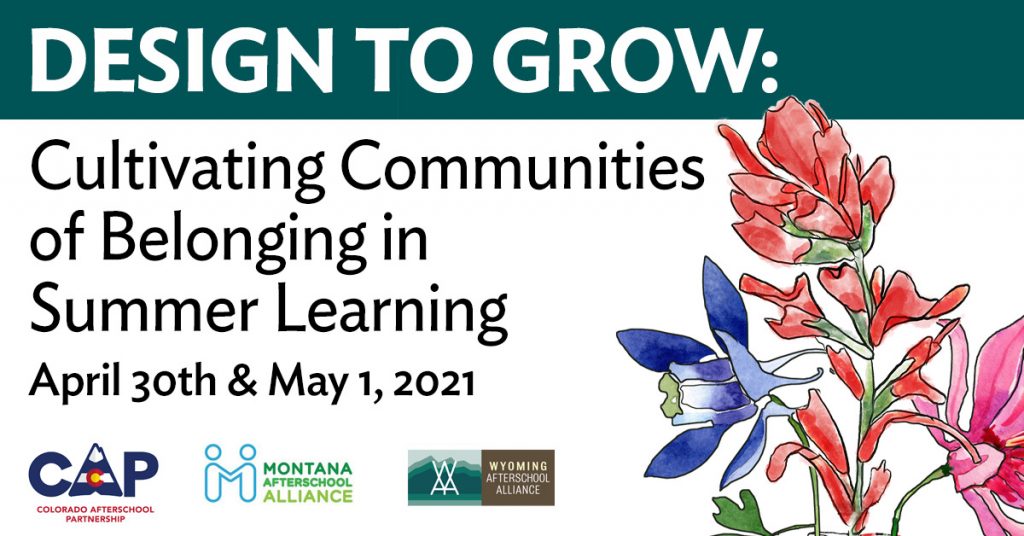 The summer of 2021 provides an important opportunity for educators, youth professionals and communities to work together to cultivate communities of belonging that provide rich learning experiences for young people. High quality programs support skill development and foster meaningful relationships with other youth and adults – as children and families transition to a post-pandemic world, these experiences are more important than ever.
Design to Grow was a two-day intensive providing pragmatic strategies to incorporate Social Emotional Learning into your plans and connect with content experts to think about how you apply that knowledge in exciting summer programming.
Visit the Design to Grow Webpage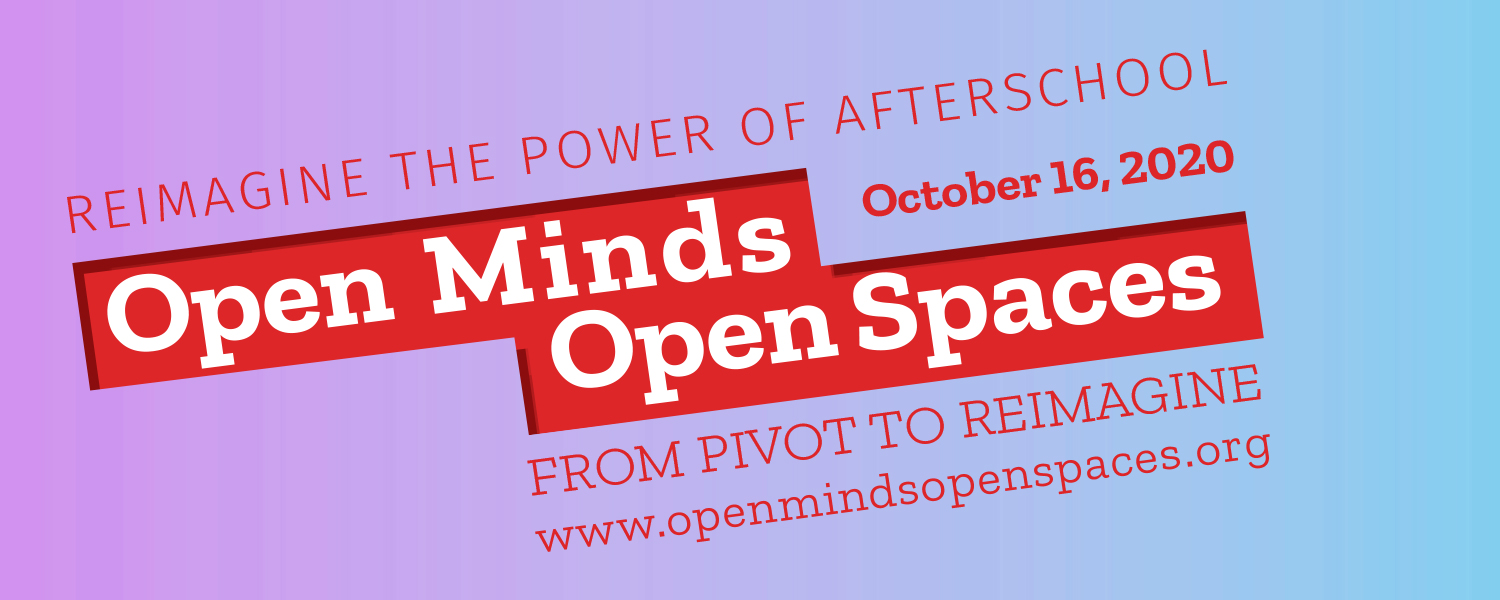 OPEN MINDS, OPEN SPACES 
AFTERSCHOOL CHAMPIONS REIMAGINE WHAT'S POSSIBLE
Open Minds, Open Spaces was hosted on October 16, 2020 by these networks in the 50 State Afterschool Network: Arizona Center for Afterschool Excellence, Hawaii Afterschool Alliance, Idaho Out-of-School Network, Montana Afterschool Alliance, Nevada Afterschool Network, New Mexico Out of School Time Network, Oregon ASK, Utah Afterschool Network, Wyoming Afterschool Alliance. Meeting materials will be posted for reference.
Afterschool professionals are working around-the-clock to support youth, families, and our staff. We are focused on safety and well-being, engaging learning, health and wellness, family supports and helping people get back to work. We pivoted in response to crisis. Now we are reimagining what afterschool can and should be in a time of unknowns. We are flexible, resilient, nimble, clever and powerful.
Engage with Open Minds, Open Spaces on Social Media
Visit the Open Minds, Open Spaces Webpage
Mission: The Wyoming Afterschool Alliance is a statewide network working to create the conditions for young people to reach their full potential. We are a priority fund of the Wyoming Community Foundation.