Lights On Afterschool
Lights On Afterschool will be celebrated on Thursday, October 28, 2021.
In America today, 7.6 million children are alone and unsupervised after school. Afterschool programs keep kids safe, help working families and inspire learning. They provide opportunities to help young people develop into successful adults.
Lights On Afterschool was launched in October 2000 with celebrations in 1,200 communities nationwide. The following year 3,600 events took place. Today, more than 8,000 Lights On Afterschool rallies are held annually, attracting 1 million Americans and media coverage nationwide.
Lights On Afterschool is a project of the Afterschool Alliance, a nonprofit organization dedicated to ensuring that all children have access to quality, affordable afterschool programs. Former Governor Arnold Schwarzenegger has served as Chair of Lights On Afterschool since 2001.
The Afterschool Alliance salutes the many Lights On Afterschool partners and programs who make this event a success, in particular the After-School All-Stars, Boys & Girls Clubs of America, 4-H Afterschool, Junior Achievement, the 21st Century Community Learning Centers, Young Rembrandts, and the YMCA of the USA.
Lights On Afterschool Youth Town Hall
Join us for the centerpiece event of the 22nd annual Lights On Afterschool, the nation's celebration of afterschool programs, on Thursday, October 28 at 4:00pm. U.S. Secretary of Education Dr. Miguel Cardona will kick off the event with a special message about afterschool programs' role in supporting students. Then, in a panel moderated by radio personality Ally Lynn, young people from around the country will share their reflections on the role of afterschool programs in their lives before and during the pandemic, their perspectives on what youth need to thrive, and their hopes for the future. A special segment will be devoted to recognizing the powerful role of afterschool program staff and mentors in shaping the lives of young people. Learn more.
Governor Gordon Proclams Lights On Afterschool Day
Governor Mark Gordon has proclaimed that today, Thursday, October 28, 2021, is Lights on Afterschool Day in Wyoming. Launched in October 2000, Lights On Afterschool is the only nationwide event celebrating afterschool programs and their important role in the lives of children, families and communities. The effort has become a hallmark of the afterschool movement and generates media coverage across the country each year. 
The effort has become a hallmark of the afterschool movement. WYAA Director Michelle Sullivan stated, "By celebrating Lights On Afterschool, communities are committing to engaging families, schools and community partners in advancing the welfare of our children and ensuring the lights stay on and the doors stay open for all children after school."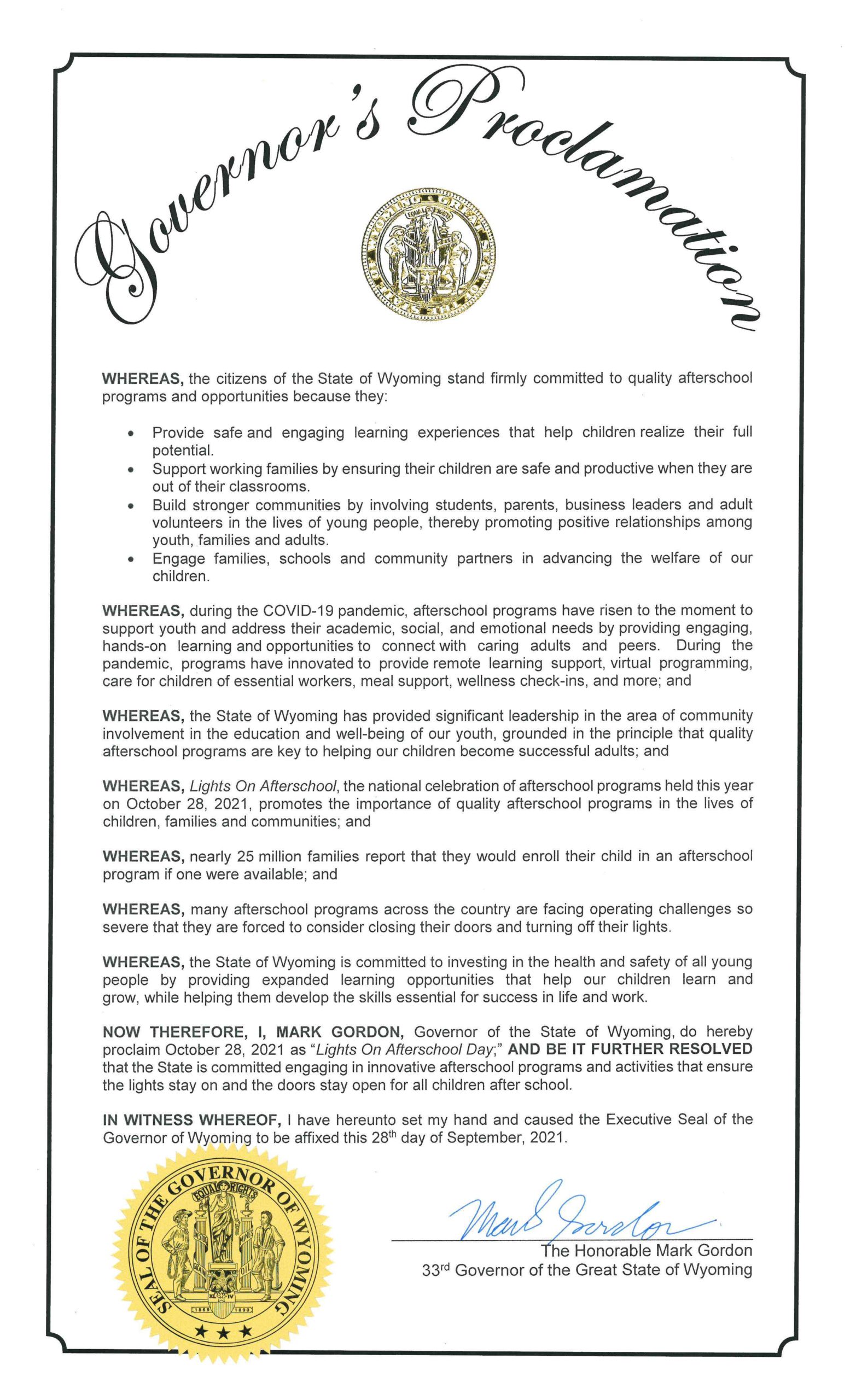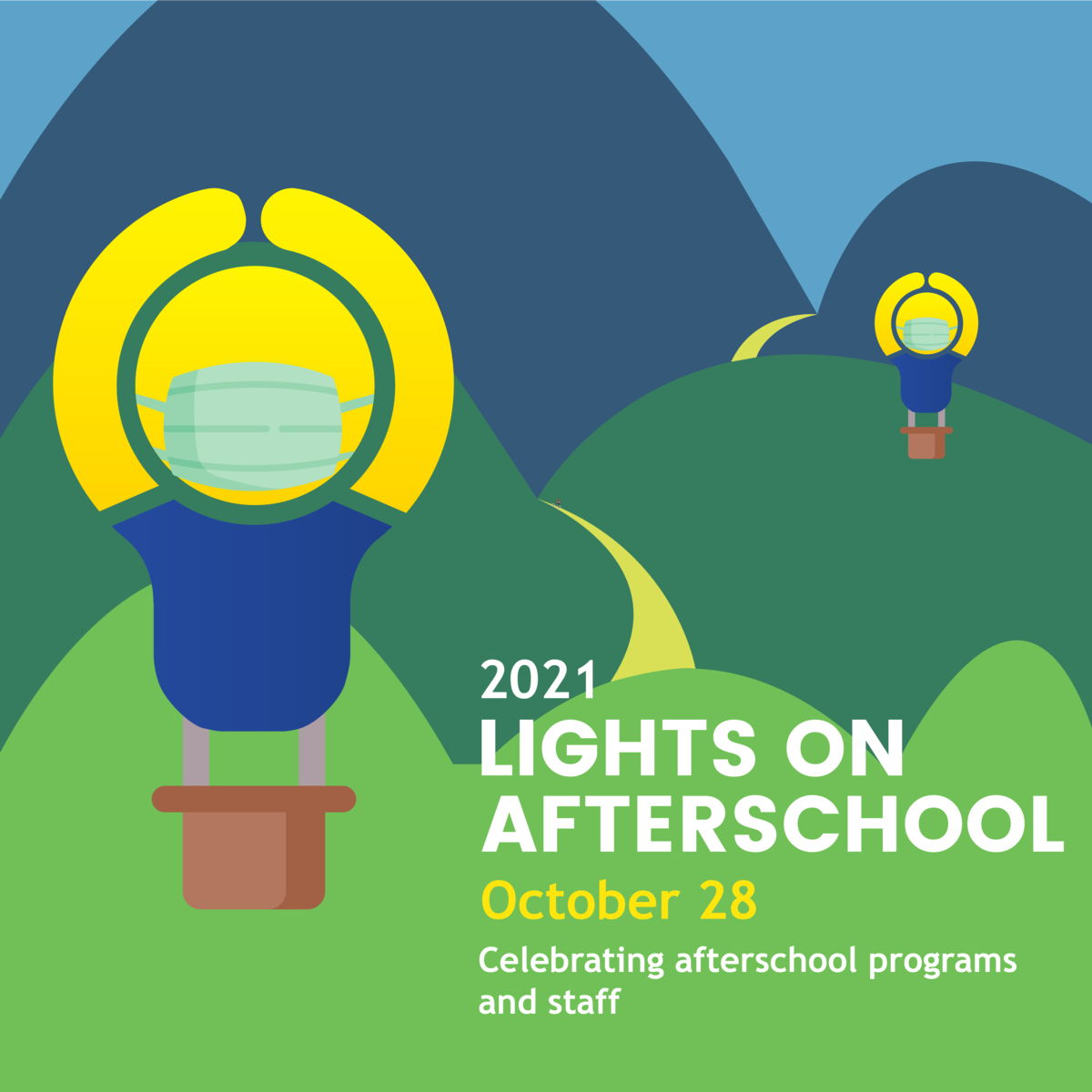 Mission: The Wyoming Afterschool Alliance is a statewide network working to create the conditions for young people to reach their full potential. We are a priority fund of the Wyoming Community Foundation.