Afterschool Interactive Map
IN WYOMNIG, AFTERSCHOOL PROGRAMS PROVIDE EXPANDED LEARNING OPPORTUNITIES TO STUDENTS AND ARE A LIFELINE FOR WORKING FAMILIES.
The Afterschool Interactive Map Is Designed to Help Families and Programs
Looking for an afterschool program? Wondering about summer enrichment opportunities? Find youth serving organizations and other content-specific resources across Wyoming! WYAA's new interactive afterschool map not only provides important information to families and schools, but it also helps identify where more capacity is needed to serve youth. 
Start Exploring!
Working families can use the interactive map to gain a better sense of the resources that exist outside of the school day. Click here.
School districts,  very good at delivering experiences and curriculum during the school day, can build more robust partnerships in the community. The analysis tool may be of particular interest to community leaders who want to chart a full picture of interconnections. Click here.
Afterschool and other youth-serving organizations can draw attention to their programming. The update tool is available for updating or adding information. Click here.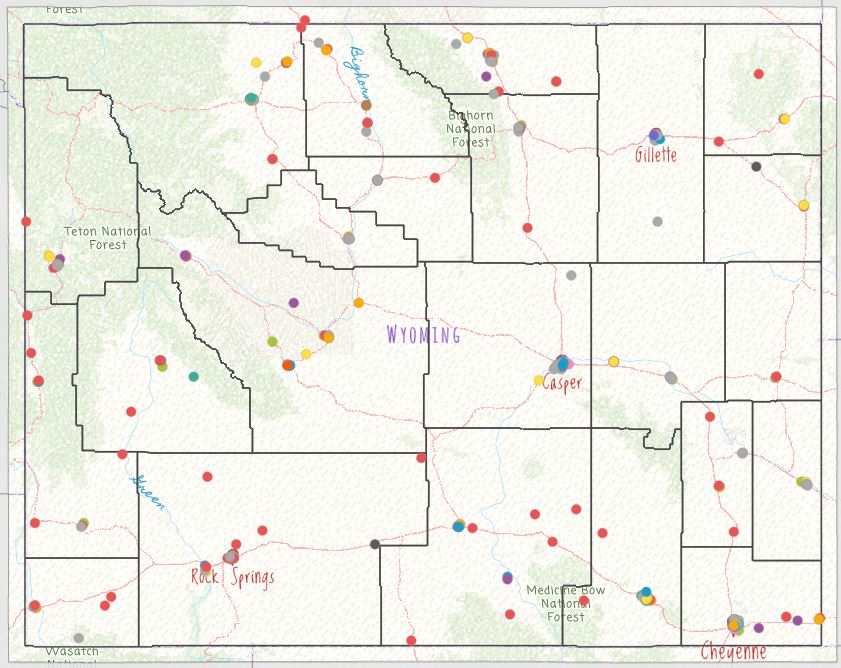 In Wyoming, afterschool programs provide expanded learning opportunities to 14,719 students and are a lifeline for working families. Yet too many kids are being left out. In fact, for every child in an afterschool program, three more would participate if a program were available. The interactive afterschool map is a part of a larger initiative to advocate for the importance of out of school time opportunities for every young person in Wyoming.
Thanks go to the Hughes Charitable Foundation, Wyoming Department of Education, Wyoming Geographic Information Science Center (WyGISC), and the programs who submitted their entries.
Mission: The Wyoming Afterschool Alliance is a statewide network working to create the conditions for young people to reach their full potential. We are a priority fund of the Wyoming Community Foundation.