MILLION GIRLS MOONSHOT: A NATIONWIDE EFFORT TO CLOSE THE GENDER GAP IN STEM
Just as the original moonshots of the 1960s and '70s united the nation behind a common goal and dramatically advanced scientific achievement, the Million Girls Moonshot aims to create a national movement to change the trajectory of women and girls in STEM. 
The Intel Foundation and the Gordon and Betty Moore Foundation have joined STEM Next Opportunity Fund and the Charles Stewart Mott Foundation to launch the Million Girls Moonshot. The effort is designed to engage 1 million school-age girls in the United States in STEM (science, technology, engineering and math) learning opportunities over the next five years. The organizations will provide grant funding and in-kind resources to Mott-funded afterschool networks in all 50 states to increase access to hands-on, immersive STEM learning experiences.
Learn how WYAA is putting the Moonshot to work in Wyoming below!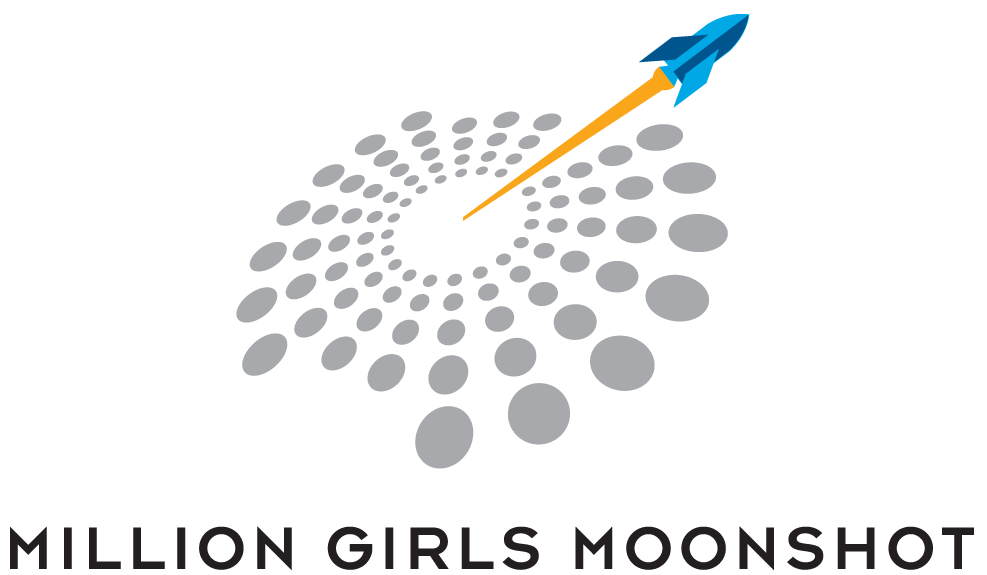 MILLION GIRLS MOONSHOT Resource Kits
The Afterschool Alliance compiles Million Girls Moonshot resources for programs. Explore Booster Packs, networking opportunities, and quality improvement opportunities. There are also resources for programs or families who would like to explore hands-on STEAM activities!

MILLION GIRLS MOONSHOT AND A PATHWAY TO SELF-SUFFICIENCY
The Million Girls Moonshot supports the efforts of the Wyoming Women's Foundation, inspiring the next generation of innovators and helping girls gain skills that unlock pathways to self-sufficiency.

SUMMER FELLOWS PROGRAM
WYAA was delighted to offer an inaugural summer fellows program for Wyoming undergraduate students working with youth in their hometowns during summer 2023. We believe that connecting with summer programs across the state, sharing robust resources, and building the capacity of youth professionals we can support young people in developing their own STEAM identity and enjoyment.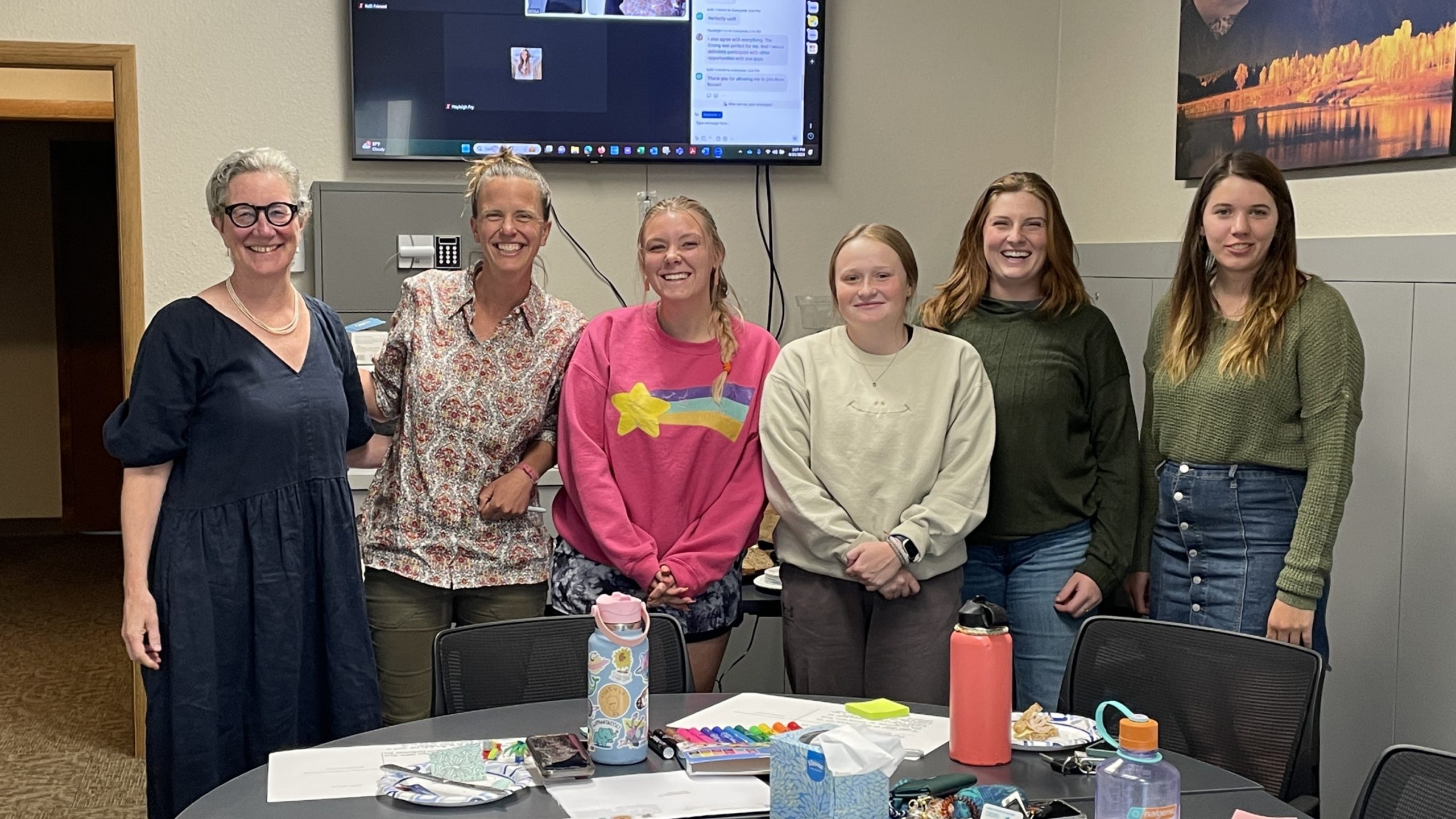 MAKEHER Scholar PROGRAM
WYAA, the Coe Student Innovation Center, and Wyoming 4-H launched the MakeHER Scholar program in the autumn of 2020 to support participants interested in growing skills in real world STEM through making experiences, equitable practices, and family engagement. Two cohorts with representatives across Wyoming completed the Million Girls Moonshot-inspired trainings.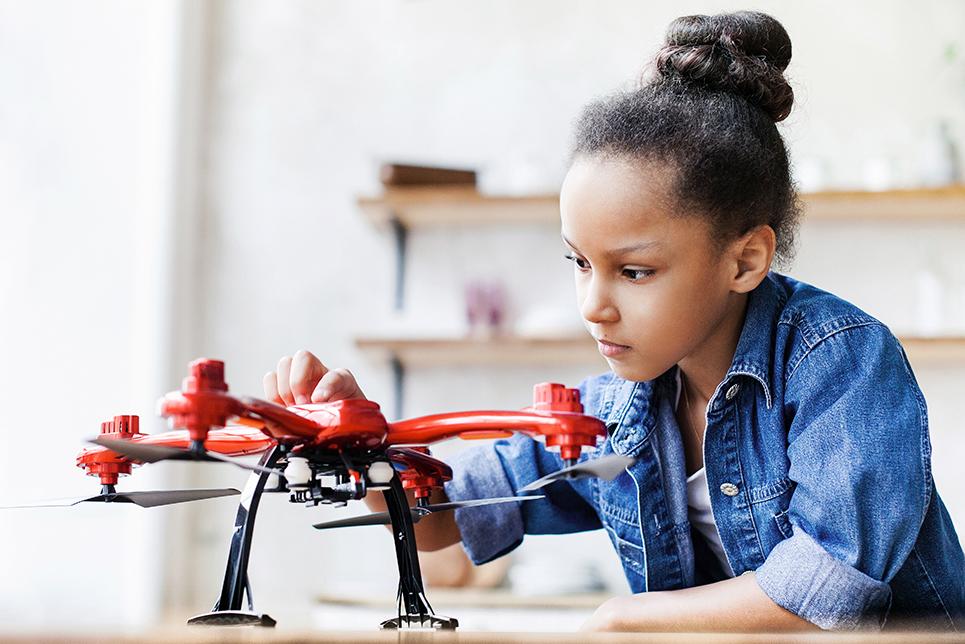 Wyoming Science Initiative
Karagh Brummond, an Assistant Instructional Professor in the Honors College, hosts the Wyoming Science Initiative. One of their programs is the Science Roadshow where they travel to schools and afterschool programs to engage young people in STEM activities. For example, they traveled to Riverton and explored the science behind phytoremediation proposed for the old Riverton landfill site
According to the Million Girl Moonshot, one of the most effective ways to encourage youth to persist in STEAM learning is to introduce them to diverse role models and mentors. Exposure to role models to whom they are able to relate, by gender, ethnicity, socio-economic status and location can broaden youth — and especially girls' — perceptions of STEAM careers. These mentors can also dispel stereotypes about who "belongs" in STEAM fields.
In the spring of 2022, the Wyoming Science Initiative hosted a series of Teen Science Café events in Laramie. Teen Science Café out-of-school programs are a free, fun way for teens to explore the big advances in science and technology affecting their lives. Teens and STEM experts engage in lively conversations and activities to explore a topic deeply.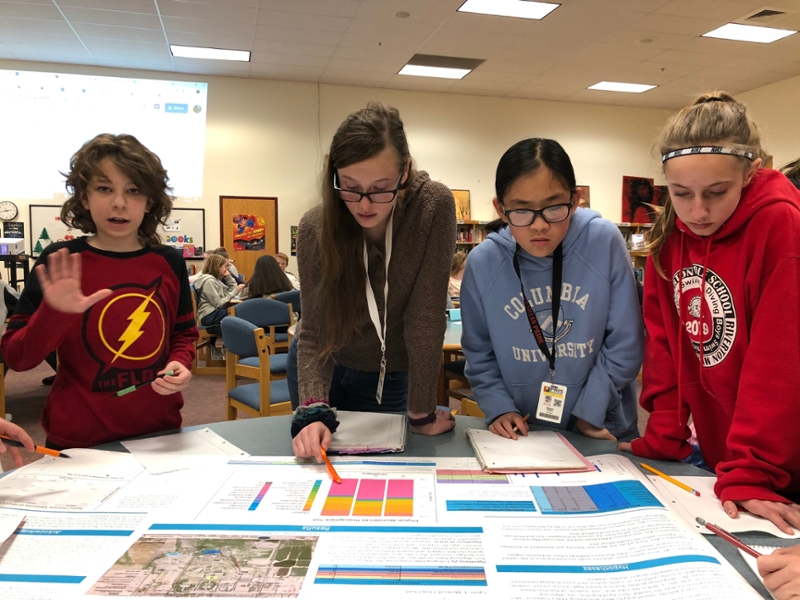 COWGIRLS in STEM
Ashleigh Pilkerton, a doctoral student in the Wyoming Cooperative Fish and Wildlife Research Unit in the Department of Zoology and Physiology, is leading COWGIRLS in STEM (Computational Outreach for Wyoming Girls in Science Technology and Math). The innovative computer science experience is for afterschool programs serving young people in early middle school across the state. It will work to revolutionize how women experience STEM by facilitating interactive learning in female-led environments and bridging the STEM gap through relationships. The multifaceted, modular program features three active learning curriculum bundles: computational thinking, programming, and robotics. Video lessons will be paired with complimentary lesson plans and associated activity equipment.  Near-peer female mentors will facilitate the lesson plans and allow students to interact with female role models both in the virtual lessons and during hands on activities.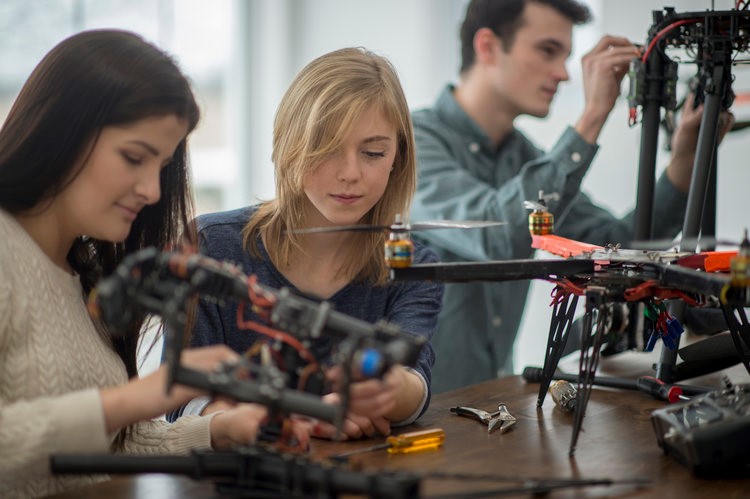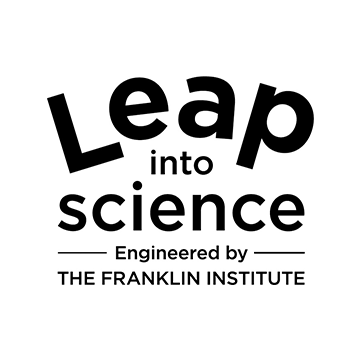 Mission: The Wyoming Afterschool Alliance is a statewide network working to create the conditions for young people to reach their full potential. We are a priority fund of the Wyoming Community Foundation.