WYOMING YOUNG ENTREPRENEUR INITIATIVE
YOUNG PEOPLE ARE WYOMING'S MOST IMPORTANT NATURAL RESOURCE.
Wyoming kids are not just about Wyoming's future, we want to cultivate their abilities to solve problems today. The Wyoming Young Entrepreneur Initiative provides opportunities for young people to practice skills and to give an avenue for them to be problem solvers and innovators for Wyoming's future.  Skills such as empathy, the identification of problems, critical thinking, creativity, teamwork and prototyping are developed as a part of the practice of entrepreneurial thinking.
WYOMING YOUNG ENTREPRENEUR PITCH CHALLENGE
You understand that Wyoming is changing. You witness this every day. You are helping to grow Wyoming's most important natural resource: our young people.
WYAA invites your organization or club to participate in the Wyoming Young Entrepreneurs Pitch Challenge and work with kids ages 6 through 18 years to think of a product, business or social solution that could make a difference to your community or to Wyoming.  Ultimately, we hope young people across the state will see themselves contributors to the future of their community. Whether or not a young person becomes an entrepreneur, the skills they develop are essential to their becoming self-sufficient, healthy citizens. A pitch challenge is an opportunity for youth to practice problem-solving, think critically, and share their voice. Learn more at wyafterschoolalliance.org/pitch-challenge.
MILLION GIRLS MOONSHOT
One element of the Wyoming Young Entrepreneur Initiative is the Million Girls Moonshot. Just as the original moonshots of the 1960s and '70s united the nation behind a common goal and dramatically advanced scientific achievement, the Million Girls Moonshot aims to create a national movement to change the trajectory of women and girls in STEM.
Entrepreneurship and STEM go hand-in-hand by helping young people apply creative thinking to become problem solvers. 
The Million Girls Moonshot provides an extraordinary opportunity for afterschool programs in Wyoming to make an enormous impact on the lives of all our youth, and particularly our girls. The future economy of our state and our nation will rely heavily on the STEM fields, and afterschool programs are uniquely situated to help prepare our youth for those career opportunities. Learn more at wyafterschoolalliance.org/million-girls-moonshot.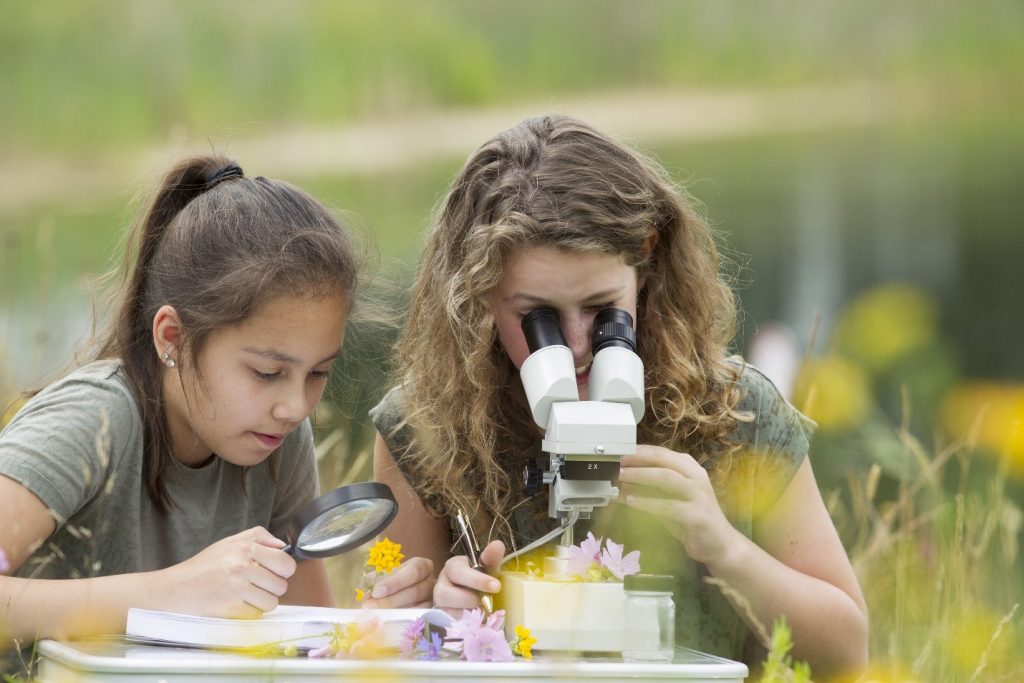 Mission: The Wyoming Afterschool Alliance is a statewide network working to create the conditions for young people to reach their full potential. We are a priority fund of the Wyoming Community Foundation.