PROFESSIONAL DEVELOPMENT & NETWORKING
MAKING CONNECTIONS IN WYOMING
Afterschool programs keep kids safe, inspire them to learn, and give working parents peace of mind. They help children learn, grow, and reach their full potential, offering new learning opportunities that help students do better in school and in life. Children in afterschool programs attend school more often, get better grades, and are more likely to graduate. Afterschool providers connect to young people across the state of Wyoming. To encourage professional development and networking, the Alliance offers opportunities to convene and to learn from each other. 
Leaders Learning Network
Afterschool professionals and volunteers are creative and resourceful. This fall, the Wyoming Afterschool Alliance invites dynamic youth professionals to a series of conversations that will introduce evidence-based practice through concrete examples in action, showcase innovation and ideas happening in Wyoming, and cultivate connections among peers across the state. The third and final session of the fall series will focus on elevating youth voice. 
Upcoming Session:
November 30: The Impact of Elevating Youth Voices – Register Here
When young people are involved in meaningful opportunities to plan, implement and evaluate program activities they are more likely to stay engaged as they deepen their learning and skills. Join us as we talk together about ways that youth professionals can partner with youth to support strategies that promote young peoples' agency and contributions to our communities. Please bring your questions and ideas.
We're delighted to welcome artist and educator, Aubrey Edwards who will talk about the Youth Justice Institute – a paid program for Wyoming teens  where youth participants learn how to investigate the inner-workings of Wyoming's juvenile justice system and communicate what they have learned through multimedia arts projects.
We also enthusiastically welcome Dr. Susie Markus, Coordinator of the Wyoming Youth and Young Adult (YAYA) Council. The Council's mission is to create an engaging environment among Wyoming's youth and young adults to improve our health and well-being through connection to resources, education, community, and policy.  We're hoping we might also see some of her council members! Susie is a counselor who shares the belief that young people's voices, experiences, and wisdom have been missing for far too long in our work.
Past Sessions:  
November 9: Building Powerful Partnerships – What if we invest in connecting systems and supports so that all young people can reach their highest potential? This is the compelling question posed by the School Superintendents Association in their Power of Partnerships initiative. Over the last two years, our systems have shown that they are flexible and agile. We now have new funding streams that make it possible to work toward that goal. Forming and sustaining strong partnerships takes intention and trying new approaches. Dr. Margaret Crespo, Superintendent of Laramie County School District #1 and Carisa Barnett, Director of Operations K-12 Programs for Teton Literacy Center shared their perspectives about the value of partnerships, including unconventional or surprising partners. Watch the recording, click here.
October 26: The Use of Trauma Informed Practices – The first session was held on October 26 and highlighted the use of trauma informed practices in out of school settings. It began with an overview of trauma informed practice from Julia Cathey and then profiled the experience of the Boys and Girls Club of Douglas as Director Joey Burke worked to transitioning the club's practices to a trauma informed organization. Watch the recording, click here.

oPEN mINDS, oPEN sPACES
November 17-18, 2022 ONLINE
Join us online November 17th & 18th for our 3rd annual joint virtual conference, Open Minds, Open Spaces in partnership with five other state afterschool networks. We look forward to having Dr. Bianca Baldridge joining as our Keynote, helping us Celebrate Afterschool, especially the community of youth professionals that make it all happen! The training is PTSB and STARS approved!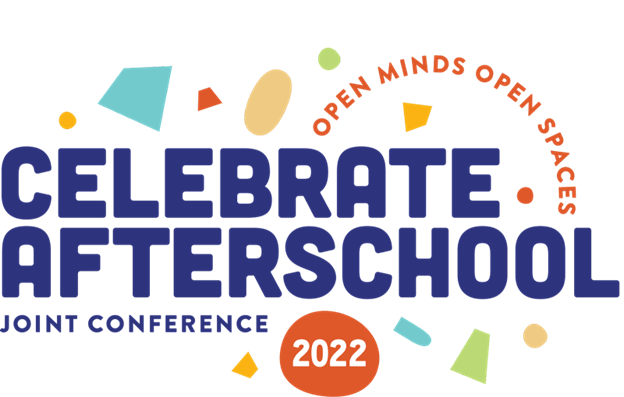 Safety and Workforce Summit: Reimagining Our Workforce
April 18-19, 2023
The Wyoming Afterschool Alliance will participate in Wyoming Department of Workforce Services Safety and Workforce Summit. The theme of the Summit is Reimagining Our Workforce and keynote speaker Shari Harley will provide insight into "Managing in the New Reality," giving advice on how to keep and retain the right employees. 

Mission: The Wyoming Afterschool Alliance is a statewide network working to create the conditions for young people to reach their full potential. We are a priority fund of the Wyoming Community Foundation.