The Summer Activity Guide is a suite of fun and engaging activities and challenges that are perfect for groups or individuals.
Summers are for fun and engaged learning. The Summer Activity Guides were developed to help engage youth with supportive adults in a range of places. Originally designed to accommodate COVID-19 summer, we hope that the suite activities and challenges will help young people learn and thrive in the summer of 2022 and beyond.
What You Can Expect
150 Activities and Challenges
Organized by four different age groups (5-9) (10-12) (13-15) (16-18)
Adaptable for in-person and virtual instruction, or a hybrid of both, as well as sent as take-home packets
Based in skill building & social emotional learning
Materials for Professional Development and Enhancing Family Engagement
Webinars
Quick Guides
Feedback Forms
Implementation Videos
Resources for Families
DOWNLOAD THE SUMMER ACTIVITY GUIDE
Unit 1: Who I Am
Unit 1 in Spanish: Quien Soy
Unit 2: Healthy Living
Unit 2 in Spanish: Vida Saludable
Unit 3: Passion & Purpose
Unit 4: Invention & Imagination
Unit 5: Exploring My World
More Resources: Explore Entrepreneurship! 
Wyoming kids are not just about Wyoming's future, we want to cultivate their abilities to solve problems today. The Wyoming Young Entrepreneur Initiative provides opportunities for young people to practice skills and to give an avenue for them to be problem solvers and innovators for Wyoming's future.  Skills such as empathy, the identification of problems, critical thinking, creativity, teamwork and prototyping are developed as a part of the practice of entrepreneurial thinking. Learn more at wyafterschoolalliance.org/wyoming-young-entrepreneur-initiative.
Mission: The Wyoming Afterschool Alliance is a statewide network working to create the conditions for young people to reach their full potential. We are a priority fund of the Wyoming Community Foundation.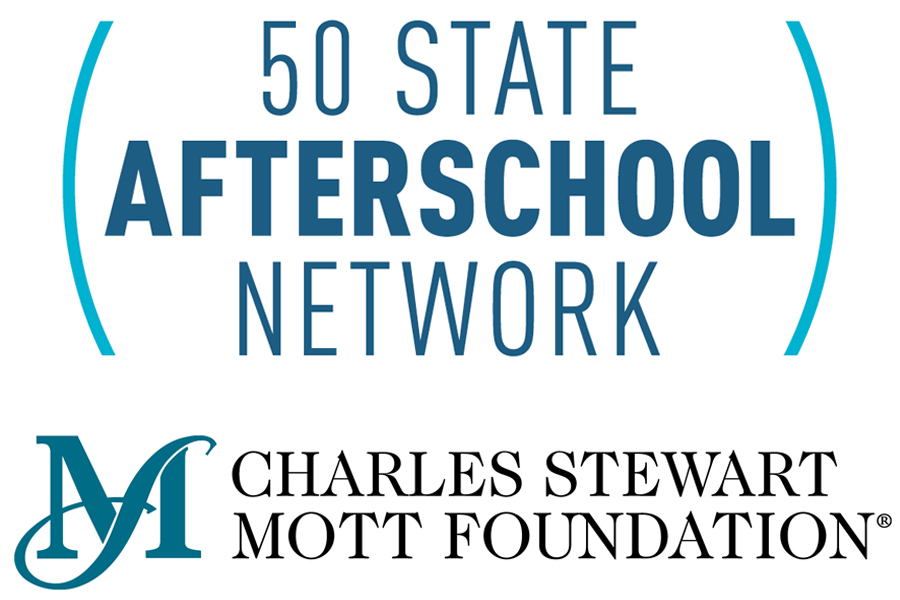 AFTERSCHOOL PROGRAMS IN WYOMING ARE HIGH-QUALITY, EDUCATION-FOCUSED, SAFE
PLACES FOR ALL OF WYOMING'S YOUTH. QUALITY PRACTICES HELP MAKE THIS POSSIBLE!
WYOMING PROGRAM QUALITY PRACTICES
(PQPs) are research-based guidelines that provide a common understanding of the essential components of quality practice in afterschool and youth development programs.
The PQPs provide programs, communities and stakeholders with a way to voluntarily examine the quality of programs and to engage in important discussions about program quality. They set the stage for development of a comprehensive and coordinated system of services that will best serve Wyoming's children and youth. Most of all, they send the message that we believe quality is important, and we hold ourselves accountable for improving quality.
Download the PQPs (Updated in March 2022)
WYOMING PROGRAM QUALITY PRACTICES WEBINAR
The Wyoming Afterschool Alliance with assistance from National Institute on Out-of-School Time (NIOST – http://www.niost.org/) produced an informative 20-minute webinar to walk through the PQPs and information about how to put them into practice in your afterschool program!
Section 1: Introduction to the Wyoming Program Quality Practice
Section 2: Putting the PQPs into Practice
Section 3: Connecting Quality
The webinar was produced in partnership with Wyoming afterschool professionals: Tamera Allen – Program Director of Double AAces in Weston County SD #1, Karen Bierhaus – Education Consultant with 21st CCLC at the Wyoming Department of Education, Shannon Christian – Executive Director of the Worland Youth Learning Center, Kei Owen – former Grant Assistant with the Natrona County Prevention Coalition, Tamra Petersen – Program Coordinator with the Uinta County BOES Education Center, and Christine Turner – former Program Director with Lincoln County School District #1.
WYOMING PROGRAM QUALITY PRACTICES USER GUIDE
This user guide describes how the PQPs fit into WYAA's quality improvement efforts and offers concrete ways to use the PQPs. All school age, afterschool, and youth development programs in Wyoming can use this guide to improve their programming. This guide may also be a resource for families, community members, funders, and advocates who partner with program providers to improve outcomes for children and youth.
The user guide provides context for the eight domains of the PQPs:
Physical Environment, Curriculum, and Program Activities
Assessment, Planning, and Improvement
Relationships
Child and Youth Engagement
Families and Communities
Safety, Health, and Wellness
Leadership and Administration
Professional Development
WYOMING PROGRAM QUALITY PRACTICES SELF ASSESSMENT
This tool was designed to help afterschool and youth development professionals develop high-quality out-of-school time programs. It may also be a useful checklist for families. This self-assessment is a companion to the PQPs, which are based on research on best practices in programs for afterschool and youth development.
Download the Self Assessment Tool
CORE COMPETENCIES
The National Afterschool Alliance's Core Knowledge and Competencies enable afterschool and youth development practitioners to demonstrate expertise and gain a higher level of recognition within their communities–particularly from school officials–that has long been sought after.
Check out the Core Competencies
APAS – AFTERSCHOOL PROGRAM ASSESSMENT SYSTEM
Program assessment is invaluable to creating the highest quality afterschool programs. WYAA, with support from National Institute of Out of School Time (NIOST) implemented the initiative.
Outcomes from APAS include:
An upward trend in attitudes, skills and behaviors of youth
Peer networking and relationship building between programs
A statewide shared vision and understanding of high quality afterschool and OST programming
WYOMING CAREER DEVELOPMENT SYSTEM REPORT
The Wyoming Career Development System Report identifies six components of a comprehensive career development system and makes recommendations for advancing each component in Wyoming. A cross-sector, continuum approach (one that supports those who serve a broad range of ages) is the most cost-effective way to provide quality programming for children and youth. With this in mind, these recommendations build on current systems and initiatives established in the early childhood field.
Download the Summary document.