UW SCIENCE INITIATIVE SPREADS STEM INSPIRATION ACROSS WYOMING
Science Initiative participants demonstrate a high level of dedication and passion for what they do.
When Sydney Comet was a kid, she wasn't really sure what she could do with science, but she knew she wanted to find out.
"When I was growing up, I didn't have a lot of exposure to science other than the classroom," she said. "So now, I think it's important to let girls know all the careers that are possible in science. It's important to give them that introduction, so they can find out what fields they are interested in."
As an undergraduate at the University of Wyoming studying molecular biology and microbiology, Comet joined the Science Initiative. Led by Karagh Brummond, an instructional professor in the Honors College, the UW Top-Tier Science Initiative Engagement and Outreach Program pairs university students and instructors with K-12 partners throughout the state to bring STEAM (Science, Technology, Engineering, Art, and Mathematics) outreach to the classroom. Comet joined the Science Initiative as a learning assistant, but soon after found a role doing scientific outreach and education within the program's Virtual K-12 Roadshow, in which teams of undergraduate and graduate students from UW, along with UW instructors, travel throughout the state facilitating hands-on learning in K-12 STEAM classrooms. Since the onset of the COVID-19 pandemic, the roadshow has moved to a virtual platform, but has still been effective in bringing STEAM education to classrooms across Wyoming.
Whether they are teaching students about the soil-plant systems used to detoxify, degrade and inactivate potentially toxic elements in local landfills or virtually touring a biomedical in Jackson, teams from UW work with learners across the state to promote experiential learning.
"It's good to know, oh, I like biology and physics, but you don't really know what you can do with those," Comet said. "I love being able to talk to students and tell them you could become a doctor, you could do research … I know someone who is doing research at NASA for computer security. There are really interesting things you have no exposure to, and that is where science education is really important."
According to the Million Girl Moonshot program administered by the Wyoming Afterschool Alliance, one of the most effective ways to encourage youth to persist in STEAM learning is to introduce them to diverse role models and mentors. Exposure to role models to whom they are able to relate, by gender, ethnicity, socio-economic status and location can broaden youth — and especially girls' — perceptions of STEAM careers. These mentors can also dispel stereotypes about who "belongs" in STEAM fields.
The Science Initiative is available to classroom teachers, but also to afterschool programs as well. The team has to superintendents and principals hoping they will share it with teachers in their school districts, Brummond said, and is working on creating partnerships with afterschool programs as well.
"We would love to find another way to stimulate and excite students in STEAM in a less formal manner through afterschool programs," she said.
Jessica Sutter, a graduate student in the UW Department of Physics and Astronomy, has participated in the Science Initiative and the Roadshow in various ways. When traveling, which will resume post-COVID-19, the team tries to include representatives from the region they plan to visit.
"We are not traveling now, but before, if we were going to Riverton, we would try to bring a student from Riverton to come and say, 'This is the research I'm doing. You can do this too.'" Sutter said. "It's a way of showing kids that science isn't something that happens at the University of Wyoming in a lab. It's all around us, and we can really bring it into their lives."
The team has produced videos available on the Roadshow website that show the public how to extract DNA from a banana, how to use red cabbage to create a natural pH indicator and how to identify features in the night sky, among other activities.
"It was almost meditative, drawing a galaxy," Sutter said. "It was trying to take ideas of art, and asking, what does color mean in astronomy and how do I as an astronomer use color? And how does that relate to sitting down with your parents and drawing a picture of the galaxy?"
Comet, who is interested in medicine, said she hopes to bridge a burgeoning gap between the sciences and the greater public.
"There is a miscommunication between the science field and the general public and it is kind of causing problems," Comet said. "Addressing that and showing that even if you are not in school you can still have accessibility to science education — that is really important."
Nanna Fraizer, a teacher at Riverton Middle School, has participated with the Science Initiative in several ways. She partnered with the team to create STEAM opportunities for her seventh grade students for enrichment during the 2018-2019 school year, taking a group of students to UW, and bringing UW students to Riverton to work at the middle school. Before the 2019-2020 school year, three teachers from Riverton Middle School attended a summer workshop to plan a place-based learning experience for the seventh-grade students at RMS in a project that included UW Capstone students, Inberg Miller Engineers in Riverton, the City of Riverton and approximately 60 seventh grade students from RMS.
"Our focus was learning about the phytoremediation proposed for the old Riverton landfill site," and students traveled to UW to learn about root structures and vascular versus nonvascular plants from experts in the field, she said. "This all tied into the focus of the old landfill project, and helping the students understand research."
When school went virtual because of COVID-19, both the university and middle school students took to Zoom.
"This program has provided a wealth of opportunities for myself and my students," Frazier said. "The kids have been able to truly see what it looks like when we use science and math at the college level and in the real world."
Brummond said this is how the Science Initiative works best: by working with individual teachers to create hands-on, tailor-made experiences for their students.
"Individualized curriculum for that specific teacher is what we strive for," Brummond said. "We design, in partnership with the teacher's curriculum and with our research focus, something that helps the students get that extra leg up on understanding the content and applying it to something real.
"We want them to ask questions that matter," Brummond said.
Her team has sent information to superintendents and principals hoping they will share it with teachers in their school districts, Brummond said, and is working on creating partnerships with afterschool programs as well.
"We would love to find another way to stimulate and excite students in STEAM in a less formal manner through afterschool programs," she said.
Fraizer said she wholeheartedly recommends participation to other people in Wyoming.
"All of the Science Initiative participants demonstrate a high level of dedication and passion for what they do," Fraizer said. "My experience has, by far, been one of the most fulfilling educational experiences I've had since I started teaching 17 years ago."
This story is part of the series by Carrie Haderlie.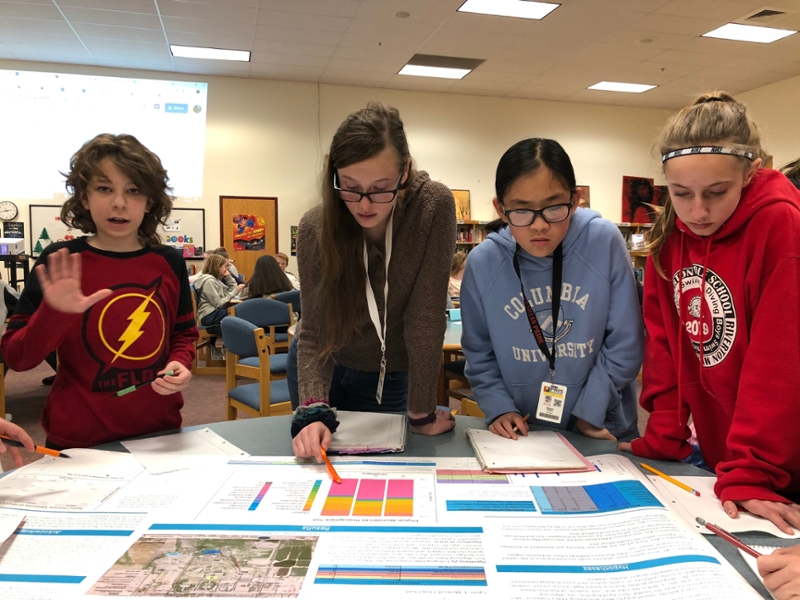 Photo Information: The Science Roadshow engaged in active learning with the Riverton 6th, 7th and 8th graders. Students worked to master scientific writing skills. Using a matching game, students identified the important features of good science writing; they then identified these components in a sample piece of writing and finally, they did their own writing.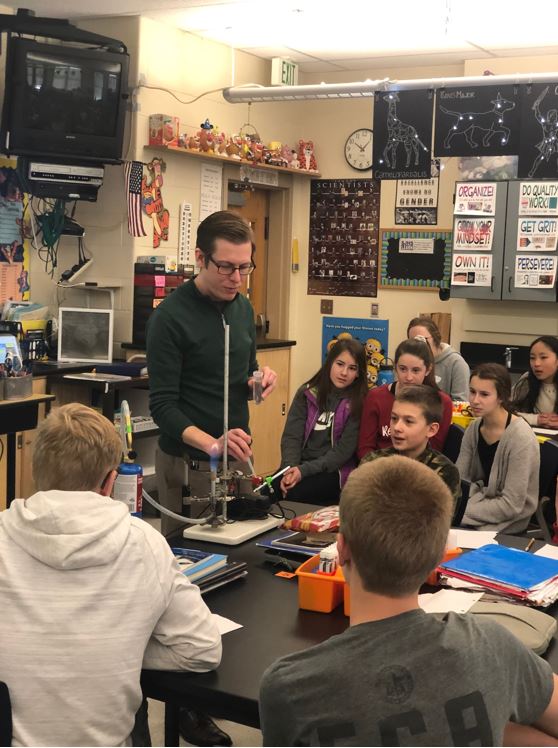 Photo Information: the Roadshow traveled to Sheridan to learn with the Middle School students. Dr. Jamie Crait and Alex Higley shared their research with the 7th-grade classes and focused on the decline of otter populations in Yellowstone. They then immersed students in hands-on modeling of how Cutthroat trout (the primary food source for otters) populations are monitored.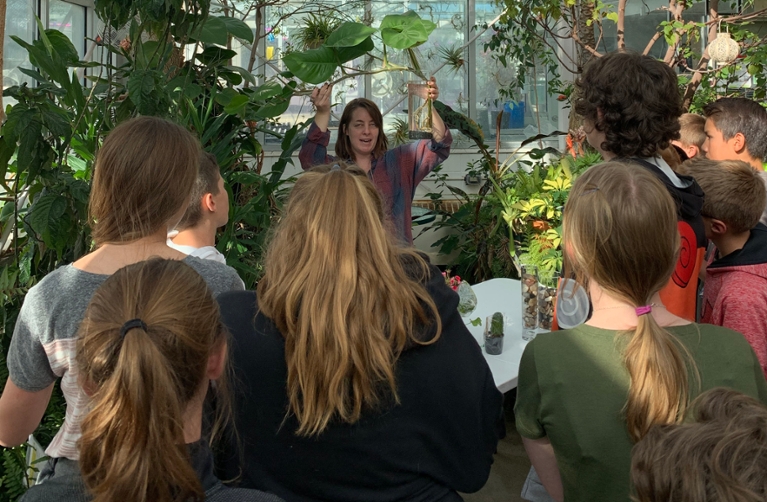 ABOUT THE MILLION GIRLS MOONSHOT:
The Million Girls Moonshot seeks to re-imagine who can engineer, who can build, who can make. It will inspire and prepare the next generation of innovators by engaging one million more girls in STEM learning opportunities through afterschool and summer programs over the next 5 years. Learn more at milliongirlsmoonshot.org..
Mission: The Wyoming Afterschool Alliance is a statewide network working to create the conditions for young people to reach their full potential. We are a priority fund of the Wyoming Community Foundation.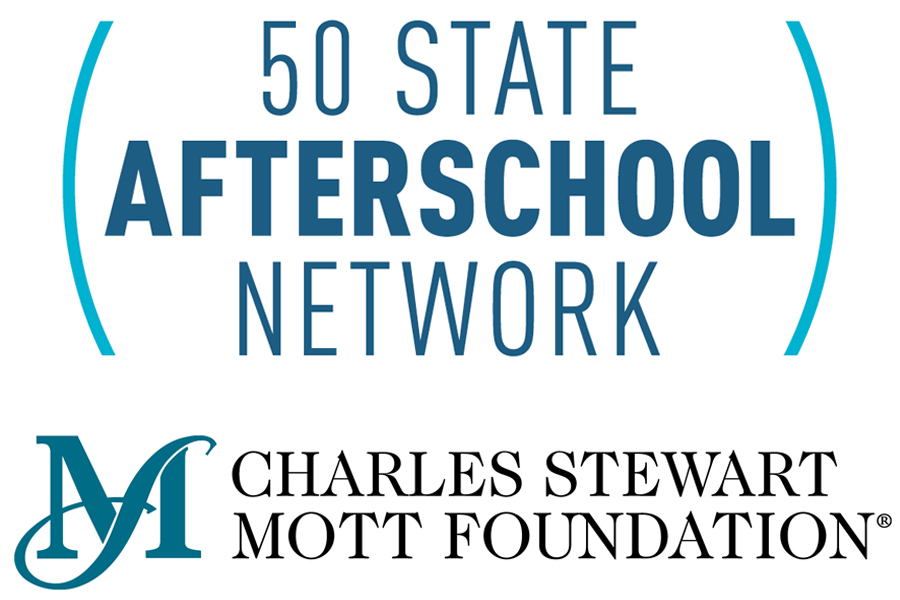 AFTERSCHOOL PROGRAMS IN WYOMING ARE HIGH-QUALITY, EDUCATION-FOCUSED, SAFE
PLACES FOR ALL OF WYOMING'S YOUTH. QUALITY PRACTICES HELP MAKE THIS POSSIBLE!
WYOMING PROGRAM QUALITY PRACTICES
(PQPs) are research-based guidelines that provide a common understanding of the essential components of quality practice in afterschool and youth development programs.
The PQPs provide programs, communities and stakeholders with a way to voluntarily examine the quality of programs and to engage in important discussions about program quality. They set the stage for development of a comprehensive and coordinated system of services that will best serve Wyoming's children and youth. Most of all, they send the message that we believe quality is important, and we hold ourselves accountable for improving quality.
Download the PQPs (Updated in March 2022)
WYOMING PROGRAM QUALITY PRACTICES WEBINAR
The Wyoming Afterschool Alliance with assistance from National Institute on Out-of-School Time (NIOST – http://www.niost.org/) produced an informative 20-minute webinar to walk through the PQPs and information about how to put them into practice in your afterschool program!
Section 1: Introduction to the Wyoming Program Quality Practice
Section 2: Putting the PQPs into Practice
Section 3: Connecting Quality
The webinar was produced in partnership with Wyoming afterschool professionals: Tamera Allen – Program Director of Double AAces in Weston County SD #1, Karen Bierhaus – Education Consultant with 21st CCLC at the Wyoming Department of Education, Shannon Christian – Executive Director of the Worland Youth Learning Center, Kei Owen – former Grant Assistant with the Natrona County Prevention Coalition, Tamra Petersen – Program Coordinator with the Uinta County BOES Education Center, and Christine Turner – former Program Director with Lincoln County School District #1.
WYOMING PROGRAM QUALITY PRACTICES USER GUIDE
This user guide describes how the PQPs fit into WYAA's quality improvement efforts and offers concrete ways to use the PQPs. All school age, afterschool, and youth development programs in Wyoming can use this guide to improve their programming. This guide may also be a resource for families, community members, funders, and advocates who partner with program providers to improve outcomes for children and youth.
The user guide provides context for the eight domains of the PQPs:
Physical Environment, Curriculum, and Program Activities
Assessment, Planning, and Improvement
Relationships
Child and Youth Engagement
Families and Communities
Safety, Health, and Wellness
Leadership and Administration
Professional Development
WYOMING PROGRAM QUALITY PRACTICES SELF ASSESSMENT
This tool was designed to help afterschool and youth development professionals develop high-quality out-of-school time programs. It may also be a useful checklist for families. This self-assessment is a companion to the PQPs, which are based on research on best practices in programs for afterschool and youth development.
Download the Self Assessment Tool
CORE COMPETENCIES
The National Afterschool Alliance's Core Knowledge and Competencies enable afterschool and youth development practitioners to demonstrate expertise and gain a higher level of recognition within their communities–particularly from school officials–that has long been sought after.
Check out the Core Competencies
APAS – AFTERSCHOOL PROGRAM ASSESSMENT SYSTEM
Program assessment is invaluable to creating the highest quality afterschool programs. WYAA, with support from National Institute of Out of School Time (NIOST) implemented the initiative.
Outcomes from APAS include:
An upward trend in attitudes, skills and behaviors of youth
Peer networking and relationship building between programs
A statewide shared vision and understanding of high quality afterschool and OST programming
WYOMING CAREER DEVELOPMENT SYSTEM REPORT
The Wyoming Career Development System Report identifies six components of a comprehensive career development system and makes recommendations for advancing each component in Wyoming. A cross-sector, continuum approach (one that supports those who serve a broad range of ages) is the most cost-effective way to provide quality programming for children and youth. With this in mind, these recommendations build on current systems and initiatives established in the early childhood field.
Download the Summary document.